Lord Curzon's Brass Lamp

© 2015 Armchair Travel Company - This page is for non-commercial use ONLY!



Save as Microsoft Print
Word document




"The central dome of the Taj is rising like some vast exhalation in the air....
If I had never done anything else in India, I have written my name here and the letters are a living joy" These are the words Lord Curzon used whilst making a speech from the terrace of the Taj Mahal.





He is referring specifically to a brass lamp which hangs above the tombs of Mumtaz Mahal and Shah Jahan in the mausoleum. After restoration of the monument, the governor general wanted to stamp his name on the Taj Mahal. As an eccentric gesture to express his appreciation of the architecture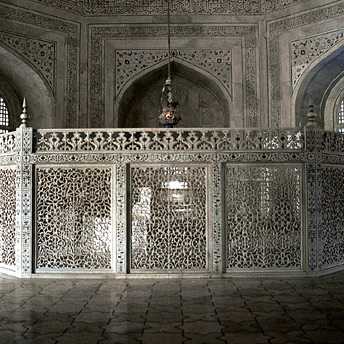 he commissioned skilled workers to design a beautiful brass lamp fashioned after a model which hung in a Cairo mosque.





This is the original lamp and it has hung from the dome shining upon the two tombs since the early nineteen hundreds.